Velliv ranks no. 1 in customer satisfaction, loyalty, and image
16/06-2023
Aalund's Firmapensionsbarometer (Company pension barometer) has just published the numbers for the first half of 2023 showing that Velliv maintains first place in satisfaction, loyalty, and image among its customers. Furthermore, the survey shows a high level of preference among potential customers.
The research institute Aalund continuously measures customer experiences of the corporate market. According to this up-to-the-minute industry survey, Velliv is still leading the field in customer satisfaction, loyalty, and image and has maintained this position for the first half of 2023 despite a general decline of the rest of the industry. Driving the high customer satisfaction rate are especially our strong advisory and the fact that customers perceive us a s a service-minded company. Furthermore, we distinguish ourselves by making the customers feel highly appreciated. Another interesting finding from the new survey is that Velliv is the preferred pension company among potential customers.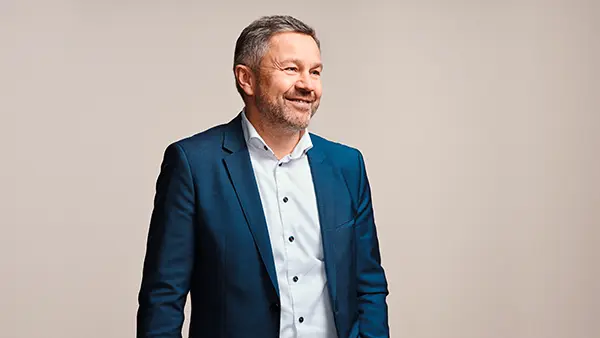 Interim CEO Morten Møller says about the survey:
"High satisfaction and loyalty rates are some of the key pillars in Velliv's foundation. As a modern customer-owned pension company, we are obligated to put in a solid effort in everything we do - no matter the scale. This is true whether it be advisory, product development or something completely different. Our employees have an immense commitment and desire to help our customers. And I believe that the customers can feel this." He continues:
"What is important now is to continue building on our advisory and services. This is a never-ending journey. I am looking forward to sharing with you new initiatives within proactive advisory, health, and sustainability throughout the remainder of this year.".