Kim Kehlet Johansen appointed new CEO of Velliv
22/08-2023
Velliv's Board of Directors has selected Kim Kehlet Johansen for the position as CEO of the company. He comes from a position as Executive Vice President and CRO (Chief Risk Officer) at ATP. Kim Kehlet Johansen holds a long career from the finance and pension industry, where he has worked with all facets of the life insurance business.
Chairman of the Board Anne Broeng says:
"We have been through a meticulous process with many qualified candidates. And we now have an exceptionally strong commercial, professional and personal profile. Kim has managed to create business and drive results throughout his career among other places at SEB and most recently at ATP. As actuary and with a lifelong career in pension, he is professionally top shelf. Furthermore, he is a team player, who is able to both listen and make the necessary decisions in a way that inspire respect. The Board looks forward to the collaboration and to having our CEO continue the journey with Velliv's dedicated employees towards making Velliv the customers' preferred choice of pension provider."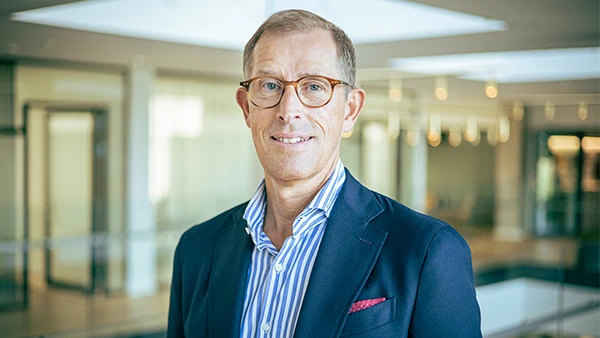 Kim Kehlet Johansen adds:
"Velliv is an exciting, truly customer-owned and commercially driven pension company, that I look very much forward to head. I especially appreciate the strong values of Velliv and the ownership via Velliv Foreningen, where the profit goes to the society as well as the members. I believe this to be a perfect match - and I will do everything I can to live up to the trust instilled in me. Together with Velliv's dedicated employees, I look forward to continuing to provide security and the best pension solutions for the company's more than 400,000 customers."
Kim Kehlet Johansen takes up the position as CEO 1 March 2024 at the latest.
Kontakt:
Head of Press Mikkel Bro Petersen, phone: +45 24 83 86 30